2020 WORKSHOPS WILL BE ANNOUNCED IN THE SPRING- SEE THE 2019 PANEL BELOW
Workshops At the Lighthouse - Friday, May 17th, 12pm-5pm. Workshops and Demonstrations Saturday and Sunday 12-4pm
Presented by the Montauk Music Festival & Sponsored By The Montauk Sun
12:00- 1:15pm –YOGA on the Green [presented by Yoga Lila w/ Dominique Garstin and music by Dalton -Free for musician, all others By Donation to the East End Foundation
2:00-3:15 pm - Out Of The Backyard Pool And Into The Ocean - A panel of music industry veterans discuss paths to success from your bedroom and garage to the main stage and beyond. This broad panel will cover topics including making and breaking records, recording and publishing deals, management, touring and syncs for film, tv and more.
2:00-3:15 pm - Out Of The Backyard Pool And Into The Ocean - A panel of music industry veterans discuss paths to success from your bedroom and garage to the main stage and beyond. This broad panel will cover topics including making and breaking records, recording and publishing deals, management, touring and syncs for film, tv and more.
2:00-3:15 pm - Out Of The Backyard Pool And Into The Ocean - A panel of music industry veterans discuss paths to success from your bedroom and garage to the main stage and beyond. This broad panel will cover topics including making and breaking records, recording and publishing deals, management, touring and syncs for film, tv and more.
2:00-3:15 pm - Out Of The Backyard Pool And Into The Ocean - A panel of music industry veterans discuss paths to success from your bedroom and garage to the main stage and beyond. This broad panel will cover topics including making and breaking records, recording and publishing deals, management, touring and syncs for film, tv and more.
12-1:00 pm - Yoga
1:15- 2:00pm Lunch for musicians- Sponsored and Catered by Shagwong Bar and Restaurant
2:00-3:00pm Industry Panel-Beyond the Break: Paddling Out and Catching Your Musical Wave - An Insider's Perspective on the Progression from New Artist to Hit Maker.
3:00-4:00pm Group Listening Session - a unique opportunity for festival artists to get direct feedback from seasoned music professionals who listen to demos as part of their job. [Please have your tracks on a device ready to plug into the sound system.]
4pm- Wellness workshop –with Suzanne Paulinski and Corina
Panelists:
Keynote: Steven Masur, Esq.
Steven Masur has over 24 years of experience advising emerging and established businesses on new opportunities and business challenges, most recently blockchain and cryptocurrency regulation. He also focuses his practice on corporate finance, M&A, intellectual property, entertainment, emerging businesses and strategic guidance. Steve has extensive experience in angel and venture capital finance, mergers and acquisitions, joint ventures and cross-border transactions in Europe and Asia. He is passionate about helping new businesses plan a path to success, and helping older businesses bridge the gap to new markets.
Steve brings a unique mix of legal, business, and strategic experience to bear on client matters. He has counseled enterprise level clients including Shazam, Virgin Mobile, Liberty Media, Yamaha, Nielsen Buzzmetrics, Bob Vila and Conde Nast Publications in corporate, digital media, and new business matters. He has also helped emerging businesses in a wide variety of sectors, and is especially knowledgeable in media, entertainment, advertising, consumer products, food and technology, including mobile, games, digital music, social media, augmented and virtual reality, blockchain and cryptocurrency regulation.
Steve has been recognized as a "Rising Star" and a "Super Lawyer" by Super Lawyers. He serves on a variety of corporate and nonprofit boards and industry associations, and lectures and writes about major issues in venture capital, emerging businesses, entertainment law, technology and corporate strategy.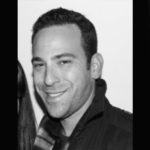 Elliot A. Resnik, Esq.
Elliot practices entertainment law at the esteemed firm Shukat Arrow Hafer Weber & Herbsman LLP, and focuses on transactions including but not limited to artist, writer and producer representation for recording and publishing agreements, licensing, joint ventures, intellectual property asset sales, live entertainment and venue representation, digital distribution and content, record label and publishing business affairs. Mr. Resnik's clients include Grammy winning and platinum selling artists, producers, record labels and publishers in a diversity of musical genres, festival and concert promoters as well as representation for agencies, international brands and other entertainment related companies.  He graduated from McGill University in 1997 with a Bachelor of Arts in Philosophy and obtained his Juris Doctorate from The New York Law School in 2000.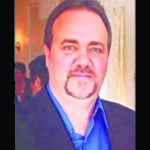 Lou Plaia–ReverbNation – Founder / EVP Industry Relations (North America)
Hot Rats Entertainment – Founder / Manager
Music industry veteran Lou Plaia co-founded ReverbNation in 2006. Since that time, ReverbNation has helped millions of emerging artists build their careers with its powerful career management and online marketing tools. These tools, combined with its A&R and Artist Development capabilities and broad industry relationships offer emerging Artists from around the world access to the global music industry. The company operates worldwide with customers on every continent and more than 10 million unique visitors come to ReverbNation.com every month.
Plaia dedicates most of his time brokering valuable opportunities for the 4.5 million artists on ReverbNation by connecting them to record labels, talent buyers, promoters, agents, managers, music supervisors, publications, radio stations, brands, recording studios, and other music industry professionals. Plaia recently created alliances with more than a dozen major and independent record labels whereby ReverbNation has become an A&R source for the labels. Plaia has also created partnerships in the live music space with Summerfest, Warped Tour, The Sturgis Buffalo Chip Festival, Rocklahoma, Sunset Music Festival, Pepsi Southern Gulf Coast Jam and many other high profile events.
In addition to his role at ReverbNation, Plaia launched Hot Rats Entertainment in January 2016. At Hot Rats, Plaia manages New York based rock band, Midnight Mob.
Prior to ReverbNation, Plaia worked twelve years at Atlantic Records where he was VP of Strategic Marketing and worked with Jewel, Hootie & the Blowfish, Collective Soul, George Carlin, Mike Stern and hundreds of other artists and bands. Plaia then became the Head of Marketing and Artist Development for Atlantic imprint, Lava Records, where he worked for four years with artists such as Kid Rock, O.A.R., Simple Plan, Trans-Siberian Orchestra, Matchbox 20 and many others. He was also responsible for negotiating strategic partnerships such as Nascar's Chevy Rock n Roll 400, Schick's Intuition Tour, Disney's Grad Night and many other sponsorship deals.
Plaia has been a guest speaker at SXSW, CMJ, Canadian Music Week, Music Biz (f/k/a NARM), Americana Music Conference, Launch Music Conference, The Future of Music Summit, New Music Seminar, Dubai Sound City, and dozens of other music conferences throughout the world.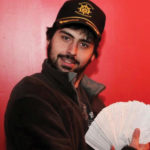 Ian LaPlace –
Ian is EVP and Senior Talent Buyer at Communion Presents, an international artist development company and concert promoter. Communion has been instrumental in the building the careers arists including Ben Howard, Catfish and the Bottlemen, Highly Suspect, Marian Hill and many more. Ian books and runs one of the longest running new music showcases in the US and has built music programs for brands such as Skullcandy, British Airways, Bose and Google Play. At Present Communion actively booking shows and in 14 different markets across the US.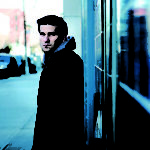 Randy Nichols – Founder, Force Media Management
I have guided artists to multiple Gold records and Grammy nominations. Overseen record releases on and sold out tours on six continents. Managed artists for a combined sales of over 5 million records and $20 million plus dollars in merchandise sales.
Regularly invited to speak about artist management, merchandise and technology at conferences including SXSW, CMJ, Launch Music Conference, Montauk Music Festival as well as multiple universities that bring me back annually.
I manage or have managed Beach Slang, Vacationer, Bayside, Underoath, The Starting Line, Say Anything, Person L, Aaron Gillespie, The Almost, Hit The Lights, Fake Problems, JamisonParker and The Pilfers.
I also advise at Venu the leading Live Event Commerce Platform- used at over 100,000 events each year.
Was an early investor and advisor to social tour marketing platform Bandsintown.
I am looking for additional smart, energetic, exciting entertainment tech companies to work with.
In the past I have worked as a booking agent, in tour marketing at a record label and a music-based online ad network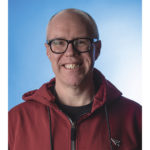 Paul Adams – Manager, New Community/RocNation
Beginning as a promoter in his native Manchester, Paul went on to work as a booking agent at the legendary Bron Agency.  Since 1993 Paul has been managing record producers, moving to New York in 2001 to head up the NY office of Worlds End and joining Magus Entertainment three years later where he continued to manage producers but also represented Duran Duran amongst others before establishing Bang The Drum in 2012.  In November 2014, Bang The Drum was merged with Erik Eger Entertainment with their respective rosters combined into a new company called THREEE.  In 2017 Paul joined the New Community Management/Roc Nation joint venture to launch a writer and producer management company and is currently making records for Selana Gomez, Demi Lovato, Phantogram, Carly Rae Jepson, Noel Gallagher, The Hives and The Who amongst many others.  Paul is also a successful DJ, spinning events for Rick Rubin, Ringo Starr, the David Lynch Foundation and Communion as well as regular slots at The Friend in Silver Lake LA and Brooklyn Bowl in NYC.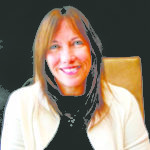 Consuelo Sayago – DIY Publishing Saturday 12:00-1:00 pm
Start doing it yourself while you wait for that big deal. The topics will cover maximizing royalties, getting syncs, metadata, the PRO's and DIY tools to make all musicians lives easier.
Consuelo is currently the CEO/Founder at CribNote Entertainment which offers music business solutions for artists and songwriters at various stages of their careers and a music publishing model that is tailored to the needs of client.
Recently, she left Mojo Music & Media as General Manager where she oversaw the day to day activities of the music publisher, she engineered a next generation global rights and royalty infrastructure and guaranteed that Mojo's clients always received on-call personal service.
Spending most of her music career at BMI, culminating in the position of AVP of International, she was positioned to make her biggest impact on behalf of BMI's writers and publishers by building
unsurpassed relationships with more than 100 rights organizations around the world, convincing and inspiring sister societies to mutually improve service and payment to writers and publishers and helping international revenue triple, reaching nearly $300 million.
Consuelo holds a Bachelor of Science in Music and a certificate from Columbia Graduate School of Business in Emerging Leadership.
Vanessa Ferrer-  Mastering your Merch Strategy- Saturday 1:00-2:00 pm 
Mastering Your Merch Strategy – How to Maximize Your Music Merch Potential And Stop Leaving Money On The Table merch is serious business if you want to sustain a career as an artist in today's music world – it's a surefire way to put funds in your pocket real-time, while empowering your fans to spread your message to the world. To fully maximize your true merch potential, you'll need to have some insight on the different pieces that impact the big merch picture. Join this workshop to get actionable tips on merch basics and learn strategies you can immediately execute to help you have a more effective and profitable merch business.
Merch Basics
 How branding plays a role in an artist's merch business
 Why artwork matters and the dos and don'ts of merch design
 What physical merch products work best for musicians
 How to choose apparel styles, colors and sizes
 Merch display methods and best practices
 What to look for when choosing a merch company
 Tips to keep production and shipping costs down
Merch Strategy
 Creating and pricing a merch product mix to maximize profit
 How and when to expand beyond the basics
 How to track merch sales and inventory and why this is important
 Resources to properly plan for a show run or tour
 How to use your merch to engage fans and expand your fan base
 Using FOMO (fear of missing out) and "second hand reach" to increase your merch sales
We encourage participants to bring their questions, stories and merch samples to the sessions.
Vanessa Ferrer has been a successful businesswoman for over 15 years in finance and artist management. Armed with the heart of an artist, the belief that she could make a difference, and the drive to make it happen, Ferrer founded InFocus Artist Management in 2009. A Certified Public Accountant and alumna of NYU with an M.S. in Real Estate Finance & Investment, she solidified her music industry acumen through Berklee College of Music's music business program and hit the ground running. After managing several touring clients and consulting with high-profile industry professionals, Ferrer used her multi-faceted background to develop and launch (2015) Merch Cat, a musician friendly platform for music artists to sell and manage merchandise at live shows. Merch Cat Fan, a fan facing virtual merch table and merch market place launched in late 2018. Merch Cat's big vision is to create an ecosystem of solutions that empower artists and stakeholders to maximize merchandise opportunities rooted in the live show environment. Since the launch of Merch Cat, Ferrer has spoken at over a dozen conferences, including Music Biz and SXSW 2018, and has quickly become a familiar face and respected voice amongst her peers in the music community. Through her speaking efforts, Ferrer aspires to help artists have sustainable careers, as well as inspire other entrepreneurs in music and music technology. Ferrer is a member of NARAS, the Music Business Association, and Women In Music.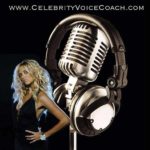 Samantha Cole Celebrity Voice Coach -Saturday 2:00-3:00 pm
When she's not performing selections from her pop and dance music repertoire or attending red carpet occasions and runway fashion events, Samantha Cole is most likely occupied with her latest endeavor, Celebrity Voice Coach – mentoring and coaching vocal students and aspiring artists of all ages.
Samantha Cole realized she had a unique talent at an early age.  She began taking vocal lessons at age 12. Following a number of singing engagements in New York and a whopping 30 appearances (with one performance) on MTV's The Grind, Samantha Cole's talent and beauty could not be ignored. The young chanteuse was discovered by Universal Music's Doug Morris and Daniel Glass, and promptly signed to Universal Records. She co-wrote eight of the songs for her self-titled debut album, produced by an all-star team of hit-makers: David Foster, Nile Rodgers, Richard Marx and Rhett Lawrence. The album spawned the catchy Top 40 single "Happy With You". The follow-up single, "Without You" (written by Cole and Foster), soared to #1 in Asia and was later covered by American Idol stars Kimberly Locke and Clay Aiken. This notoriety granted her touring opportunities with some of the biggest pop acts including Backstreet Boys, Shaggy and 98 Degrees.  She also headlined an NFL Anthem country tour in which she sang all over the USA at NFL stadiums  opening with the national anthem and performing her top forty song happy with you at halftime show. Samantha was  featured in the Wall Street Journal for this new artist tour.
Cole has since contributed "Bring It To Me" and its remix to the Dark Angel Original TV Series Soundtrack on Artemis Records, and sang the irresistible "ooh boy I love you so…" hooks on international superstar Shaggy's global mega hit, "Luv Me, Luv Me." Their new version of the song of his 10 million selling HOTSHOT album went on to be top 5 in multiples countries around the world in which Samantha is featured in the video. Not resting on her singing laurels, Cole decided to take on some minor acting roles as well. She starred in the popular WE Channel reality dating show Single in the Hamptons, in a walk-on role on an episode of the final season of the highly acclaimed HBO series Sex In The City, and in the Damon Dash directed motion picture Death Of A Dynasty. In 2007, Samantha sang and appeared in the 15th anniversary commercial for New York one, along with other New York City artists Dominic Cianese, Freddie Cole, Kelly Buchanan, and Nuttin' But Strings.
Samantha Cole's smoldering looks have been captured by photographers all around the world and featured in spreads from FHM (US), Steppin' Out, the UK's Loaded magazine, and among the pages of US Weekly, In Style,  People , Teen People, YM, Glamour, Cosmopolitan, The New York Post, New York Daily News, Hamptons Magazine, The National Enquirer, Globe Magazine… and even Animal Fair (with her beloved late cat/pal, Smokey); naming just a few of the numerous publications and online 'zines.
In 2005, Cole's intoxicating rendition of Animotion's 80's classic "Obsession" and its follow up single, a dance music cover of Monica's "Angel of Mine" in 2008, blazed up the dance floors at the hottest clubs all over the world. She appeared in several of these clubs to cross-promote the singles along with a lingerie-clad "Babe of the Month" feature in Playboy Magazine, which also promoted her foray into dance music.
During the past 8 years, Cole married and has since given birth to three beautiful children, a son Max and two daughters Bella and Arianna, which naturally led to a hiatus from recording and performing. She also moved to Connecticut to raise her children away from the hustle and bustle of the city. However, she could not completely distance herself from singing and being involved in musical activity, so she launched Celebrity Voice Coach (CVC) 7 years ago. CVC enables Cole, who was trained by renowned vocal coaches Katie Agresta and Bill Riley, to now take on the role as a vocal coaching  instructor herself and share her gift of great vocal ability, songwriting, vocal production mentoring with a growing number of willing and enthusiastic students from all over  Connecticut, MA, LI (she coaches one a month out in her hometown in the  Hamptons) and New York. CVC not only encompasses vocal coaching/voice lessons by Cole, but also gives her an opportunity to instill upon her students some of the basics of the music business and what it entails to be a professional recording and performing artist based upon her vast experiences. Cole has already produced and hosted several highly successful showcases with her 10th CVC Platform Showcase coming up this May in both Connecticut and at New York City's legendary club, The Bitter End.
As an extension of CVC, she had the extraordinary opportunity of being a celebrity voice counselor at producer/promoter David Fishof's Rock Camp at Foxwoods Casino in October of 2014. In which she was the first ever Vocal Coach to head up the Voice Camp for the very first time. Prepping students for studio and stage performance and producing the vocals in the studio and preparing the camp of vocalist for their final performance on the FOX WOOD theater stage with the one and only Roger Daultry.
Samantha Cole is currently recording  and producing  for a handful of her students EP's and Albums. As well as she prepares multiple students thru out the year the vocal competition television shows such as THE VOICE, AMERICAL IDOL, EX FACTOR, AND THE NEW FOX SHOW THE FOUR. With her tight connections to the music labels and publishers Cole's contacts ensure her background is very unique and offers many opportunities not given any where else but at CVC. Cole still writes with her students and for her own ,music as well as is still actively recording for random projects when she has the time.
Samantha Cole grew up in Southampton, New York, but has managed to captivate the world with her immeasurable talent and stunning beauty. Whether she is singing, teaching song, flashing her smile for the cameras or hosting on TV, Samantha is walking on HOT Cole!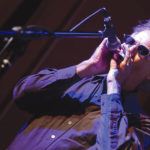 Jim Turner- Harmonica Techniques & Instruction- Sunday 12:00-1:00 pm
In over twenty-five years as an acclaimed guitarist, harmonica player, and recording artist, Jim Turner has shared the stage with such greats as B.B. King and Buddy Guy, among many others. He performs both solo and with his band- The Jim Turner Band. He has also appeared in musicals both on and Off Broadway.
Laura Maruzzella- Voice Coach- Sunday 1:00-2:00pm
Local (to the Hamptons) singer songwriter pianist with rock jazz folk and traditional influences. The founding member of the band, Rubi, back in the day of Folk City, SNAFU and CBGBs.
Jonathan Fritz- Nuevo Flamenco Techniques – Sunday 2:00-3:00pm
Jonathan Fritz is a Nuevo Flamenco artist and Blues Rock guitarist from New York City and travels the world playing for a wide range of audiences. As a self taught player, he has mastered many guitar stylings and is a passionate stage performer. He has toured with an eclectic mix of artists, such as Lionel Richie and Richie Havens and has played with with people like John Mayer, Rachel Platten, Josh Stone, Gavin Degraw, Billy Joel, Van Morrison and Jimmy Buffet to name a few. Jonathan is endorsed by Takamine Guitars and Curt Mangan Strings.