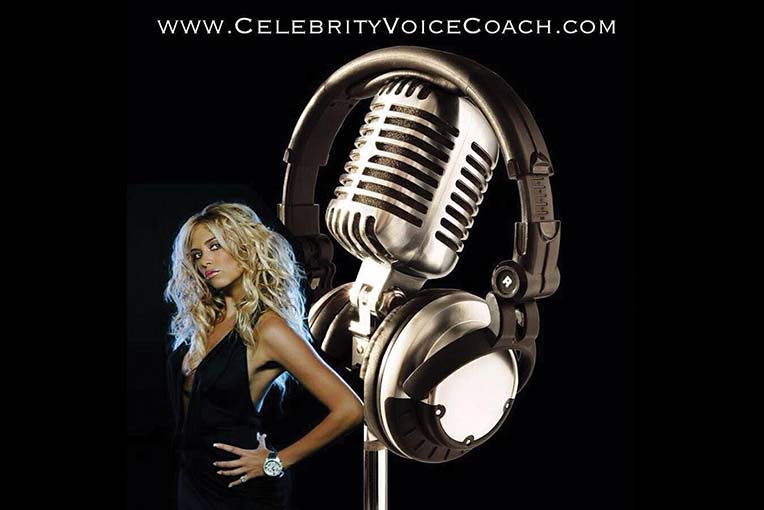 Samantha Cole
Celebrity Voice Coach and International Recording Artist When she's not performing selections from her pop and dance music repertoire or attending red carpet occasions and runway fashion events
When she's not performing selections from her pop and dance music repertoire or attending red carpet occasions and runway fashion events, Samantha Cole is most likely occupied with her latest endeavor, Celebrity Voice Coach – mentoring and coaching vocal students and aspiring artists of all ages.
Samantha Cole realized she had a unique talent at an early age.  She began taking vocal lessons at age 12. Following a number of singing engagements in New York and a whopping 30 appearances (with one performance) on MTV's The Grind, Samantha Cole's talent and beauty could not be ignored. The young chanteuse was discovered by Universal Music's Doug Morris and Daniel Glass, and promptly signed to Universal Records. She co-wrote eight of the songs for her self-titled debut album, produced by an all-star team of hit-makers: David Foster, Nile Rodgers, Richard Marx and Rhett Lawrence. The album spawned the catchy Top 40 single "Happy With You". The follow-up single, "Without You" (written by Cole and Foster), soared to #1 in Asia and was later covered by American Idol stars Kimberly Locke and Clay Aiken. This notoriety granted her touring opportunities with some of the biggest pop acts including Backstreet Boys, Shaggy and 98 Degrees.  She also headlined an NFL Anthem country tour in which she sang all over the USA at NFL stadiums  opening with the national anthem and performing her top forty song happy with you at halftime show. Samantha was  featured in the Wall Street Journal for this new artist tour.
Cole has since contributed "Bring It To Me" and its remix to the Dark Angel Original TV Series Soundtrack on Artemis Records, and sang the irresistible "ooh boy I love you so…" hooks on international superstar Shaggy's global mega hit, "Luv Me, Luv Me." Their new version of the song of his 10 million selling HOTSHOT album went on to be top 5 in multiples countries around the world in which Samantha is featured in the video. Not resting on her singing laurels, Cole decided to take on some minor acting roles as well. She starred in the popular WE Channel reality dating show Single in the Hamptons, in a walk-on role on an episode of the final season of the highly acclaimed HBO series Sex In The City, and in the Damon Dash directed motion picture Death Of A Dynasty. In 2007, Samantha sang and appeared in the 15th anniversary commercial for New York one, along with other New York City artists Dominic Cianese, Freddie Cole, Kelly Buchanan, and Nuttin' But Strings.
Samantha Cole's smoldering looks have been captured by photographers all around the world and featured in spreads from FHM (US), Steppin' Out, the UK's Loaded magazine, and among the pages of US Weekly, In Style,  People , Teen People, YM, Glamour, Cosmopolitan, The New York Post, New York Daily News, Hamptons Magazine, The National Enquirer, Globe Magazine… and even Animal Fair (with her beloved late cat/pal, Smokey); naming just a few of the numerous publications and online 'zines.
In 2005, Cole's intoxicating rendition of Animotion's 80's classic "Obsession" and its follow up single, a dance music cover of Monica's "Angel of Mine" in 2008, blazed up the dance floors at the hottest clubs all over the world. She appeared in several of these clubs to cross-promote the singles along with a lingerie-clad "Babe of the Month" feature in Playboy Magazine, which also promoted her foray into dance music.
During the past 8 years, Cole married and has since given birth to three beautiful children, a son Max and two daughters Bella and Arianna, which naturally led to a hiatus from recording and performing. She also moved to Connecticut to raise her children away from the hustle and bustle of the city. However, she could not completely distance herself from singing and being involved in musical activity, so she launched Celebrity Voice Coach (CVC) 7 years ago. CVC enables Cole, who was trained by renowned vocal coaches Katie Agresta and Bill Riley, to now take on the role as a vocal coaching  instructor herself and share her gift of great vocal ability, songwriting, vocal production mentoring with a growing number of willing and enthusiastic students from all over  Connecticut, MA, LI (she coaches one a month out in her hometown in the  Hamptons) and New York. CVC not only encompasses vocal coaching/voice lessons by Cole, but also gives her an opportunity to instill upon her students some of the basics of the music business and what it entails to be a professional recording and performing artist based upon her vast experiences. Cole has already produced and hosted several highly successful showcases with her 10th CVC Platform Showcase coming up this May in both Connecticut and at New York City's legendary club, The Bitter End.
As an extension of CVC, she had the extraordinary opportunity of being a celebrity voice counselor at producer/promoter David Fishof's Rock Camp at Foxwoods Casino in October of 2014. In which she was the first ever Vocal Coach to head up the Voice Camp for the very first time. Prepping students for studio and stage performance and producing the vocals in the studio and preparing the camp of vocalist for their final performance on the FOX WOOD theater stage with the one and only Roger Daultry.
Samantha Cole is currently recording  and producing  for a handful of her students EP's and Albums. As well as she prepares multiple students thru out the year the vocal competition television shows such as THE VOICE, AMERICAL IDOL, EX FACTOR, AND THE NEW FOX SHOW THE FOUR. With her tight connections to the music labels and publishers Cole's contacts ensure her background is very unique and offers many opportunities not given any where else but at CVC. Cole still writes with her students and for her own ,music as well as is still actively recording for random projects when she has the time.
Samantha Cole grew up in Southampton, New York, but has managed to captivate the world with her immeasurable talent and stunning beauty. Whether she is singing, teaching song, flashing her smile for the cameras or hosting on TV, Samantha is walking on HOT Cole!