On the Green - Friday, May 19th, 12pm-5pm.
Presented by The Montauk Music Festival & Sponsored The Montauk Sun
12:00- 1:15 YOGA and Mentoring Session -15 min. session-private meeting with the panelists for one on one time with industry professionals. [must sign up ]
1:15- 2 Lunch for musicians
2:00-3:00pm Industry Panel-Beyond The Break: Paddling Out and Catching Your Musical Wave - An Insider's Perspective On The Progression From New Artist To Hit Maker.
3:00-4:00pm Group Listening Session - a unique opportunity for festival artists to get direct feedback from seasoned music professionals who listen to demos as part of their job. Please have your tracks on a device ready to plug into the sound system.
4pm- Wellness workshop -Suzanne Paulinski
Speakers: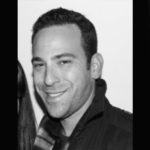 Elliot A. Resnik, Esq.
Mr. Resnik practices entertainment law at the esteemed firm Shukat Arrow Hafer Weber & Herbsman LLP, and focuses on transactions including but not limited to artist, writer and producer representation for recording and publishing agreements, licensing, joint ventures, intellectual property asset sales, live entertainment and venue representation, digital distribution and content, record label and publishing business affairs. Mr. Resnik's clients include Grammy winning and platinum selling artists, producers, record labels and publishers in a diversity of musical genres, festival and concert promoters as well as representation for agencies, international brands and other entertainment related companies.  He graduated from McGill University in 1997 with a Bachelor of Arts in Philosophy and obtained his Juris Doctorate from The New York Law School in 2000.
Hampton Howerton
Hampton Howerton is an Artist Manager at Vector Management in New York City. Vector Management has offices in New York, Nashville, Los Angeles, and London and manages the careers of Kesha, Kings of Leon, Emmylou Harris, Tom Morello, T Bone Burnett and many others. After practicing entertainment law in Nashville for four years, Hampton moved to New York City in 2015 to manage artists full-time. Hampton started in management working with Soundgarden and Chris Cornell, then went on to work with Sharon Jones & The Dap-Kings, and he currently manages Blank Range, Liz Cooper & The Stampede, and Ben Shepherd, while day-managing Saint Motel.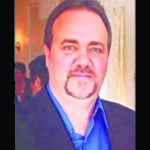 Lou Plaia– Co-Founder-ReverbNation – ReverbNation is the leading music-marketing platform used by more than 2 million Artists/Bands, Managers, Labels, Venues, Festival/Tour Promoters and other music industry professionals.  Musicians and their support teams turn to ReverbNation as a source for powerful marketing and business tools to compete in the social media age. It also offers high quality opportunities for artists in the form of licensing deals, lucrative brand sponsorship programs, and high profile concert bookings.  Plaia previously worked at Atlantic Records, then was Head of Marketing and Artist Development for Atlantic imprint, Lava Records, working for artists such as Kid Rock, O.A.R., Simple Plan…  He negotiated strategic partnerships such as Nascar's Chevy Rock and Roll 400, Schick's Intuition Tour, Disney's Grad Night.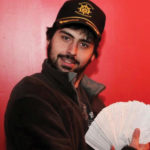 Ian LaPlace –
Ian is EVP and Senior Talent Buyer at Communion Presents, an international artist development company and concert promoter. Communion has been instrumental in the building the careers arists including Ben Howard, Catfish and the Bottlemen, Highly Suspect, Marian Hill and many more. Ian books and runs one of the longest running new music showcases in the US and has built music programs for brands such as Skullcandy, British Airways, Bose and Google Play. At Present Communion actively booking shows and in 14 different markets across the US.
Suzanne Paulinski
uzanne started out in the music industry as an intern for Atlantic Records and college rep for WEA. After graduating with a B.S. in Music Industry from Drexel University, and founding MADDragon Records (a student-run record label that it still active), she managed the national street team & Midwest retail for Astralwerks (EMI) before going on to work as a paralegal and complete her Masters in Psychology at Queens College (CUNY). Now, with The Rock/Star Advocate, she is a mindset coach for music-preneurs, helping them reach their goals with custom time management solutions that enable them to gain clarity on their next steps while maintaining a healthy work/life balance. She published her first book, The Rock/Star Life Planner, now in its third edition on Amazon, as a tool for creatives to find focus in their daily lives (www.therockstaradvocate.com/planner). When she is not with clients, she is hosting online webinars and workshops as well as offering video courses on a variety of topics. She also travels around the country teaching the importance of time management and self-care through workshops and panel discussions at various conferences and universities. Her teachings can also be found in her many guest posts for Huffington Post, Sonicbids, ReverbNation, CD Baby, Tunecore, and Soundfly. www.therockstaradvocate.com suz@therockstaradvocate.com @RockStarAdvo