On the Green - Friday, May 19th, 2-4pm.
Presented by The Montauk Music Festival & Sponsored The Montauk Sun
Friday 5/19 2:00-4:00PM
Schedule: 2:00-2:45PM – Breaking Band – A look at strategies to survive and flourish from developing artist and beyond.
Speakers:
Jason Jordan, SVP Republic Records
Lou Plaia - Co-Founder Reverb Nation
Natalia Romiszewski - Head of A&R, Three Six Zero Group
Zoe Silverman - Artist, ASTR
Elliot A. Resnik, Esq. - Attorney At Law, Shukat Arrow Hafer Weber & Herbsman, LLP
2:50-3:35PM – Know Your Rights And The Road Ahead – a discussion of key music industry legal and business issues from rehearsal to royalties, streaming and the future.
Speakers:
Steven Masur, Esq., Partner, Masur Griffits Law
Randy Nichols, President Force Media Management
Tom Lee - VP A&R, Arcade Songs Music
Elliot A. Resnik, Esq., Attorney At Law, Shukat Arrow Hafer Weber & Herbsman, LLP
Keynote 3:40PM Charlie Walk, President, The Republic Group
Keynote Speaker – CHARLIE WALK, President, the Republic Group
Since joining Republic Records in 2013, Charlie Walk has transformed the label into one of the most vital forces in music today. Named one of Billboard Magazine's 2017 "Power 100 Players," Walk oversees Republic Records by taking an inventively integrative approach to marketing, promotion, and publicity.  
  In 2016, Walk was appointed the President of The Republic Group. His passion for cultivating the careers of game-changing artists has propelled the meteoric rise of modern luminaries such as The Weeknd, Lorde, and Ariana Grande as well as markedly augmenting the success of partner label acts including Drake, Nicki Minaj, Taylor Swift, and more. Among many accolades, he personally signed and transformed Hailee Steinfeld and DNCE into multiplatinum superstars. Walk's bold vision and strategic execution have empowered Republic Records to claim the music industry's top market share for five consecutive years. 
Before signing on with Republic Records as Executive Vice President, Walk spent more than 15 years at Columbia Records, fostering the careers of Destiny's Child, Beyoncé, John Mayer, Lauryn Hill, Wyclef Jean, and John Legend. At the end of 2005, Walk transitioned to president of Epic Records, where he once again exhibited his uncanny ability to hone in on hit singles by steering the release of Shakira's triple-platinum-selling "Hips Don't Lie" (the ninth-most-downloaded song in music history). During his time at Epic, Walk also helped break Sean Kingston, The Fray, and Sara Bareilles. To date, he has driven over 50 #1 hits on the Billboard Hot 100. 
A longtime philanthropist, Walk is a board member of both Phoenix House (a nonprofit drug and alcohol rehabilitation organization) and City of Hope (a cancer research and treatment center). In 2014, he was honored by VH1's Save the Music Foundation for his contribution to efforts to restore music education in public schools. The following year, Walk was again honored as a notable supporter of Musicians on Call—a nonprofit dedicated to bringing live music to patients in healthcare facilities.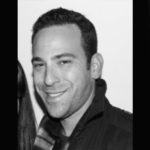 Elliot A. Resnik, Esq. – Shukat Arrow Hafer Weber & Herbsman, LLP – Admitted to the bar in 2001, Elliot has a general entertainment law practice in Manhattan at the prestigious firm and represents a diverse group of critically acclaimed and award winning recording and performing artists, producers, songwriters, record labels, music publishers, music festivals, digital content companies, marketing and branding agencies both in the United States and internationally.  Elliot  concentrates on music industry business and legal transactions including but not limited to major label and independent recording and publishing agreements, licensing, trademark, joint ventures, digital distribution and content, record label and publishing business affairs and represents some of today's most notable Grammy winning and platinum selling artists, producers and companies in a diversity of musical genres.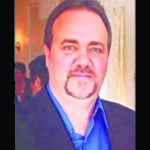 Lou Plaia– Co-Founder-ReverbNation – ReverbNation is the leading music-marketing platform used by more than 2 million Artists/Bands, Managers, Labels, Venues, Festival/Tour Promoters and other music industry professionals.  Musicians and their support teams turn to ReverbNation as a source for powerful marketing and business tools to compete in the social media age. It also offers high quality opportunities for artists in the form of licensing deals, lucrative brand sponsorship programs, and high profile concert bookings.  Plaia previously worked at Atlantic Records, then was Head of Marketing and Artist Development for Atlantic imprint, Lava Records, working for artists such as Kid Rock, O.A.R., Simple Plan…  He negotiated strategic partnerships such as Nascar's Chevy Rock and Roll 400, Schick's Intuition Tour, Disney's Grad Night.
Natalia Romiszewski – Head of A&R Three Six Zero Group -Currently the Head of A&R at Three Six Zero group where she oversee's A&R efforts on the management side and oversee's the Publishing joint venture with Warner Chappell and Three Six Zero. Prior to this she was Director of A&R at Lava/Republic Records responsible for bringing Lorde to Jason Flom. In her past life, Natalia was a music supervisor for many years working on video games, commercials and in Sonic Branding for TV and brands. I am text block.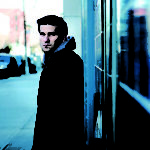 Randy Nichols– President of Force Media Management
Nichols has guided his artists to several Gold records and Grammy nominations and has overseen releases and sold out tours on six continents. His acts have seen a combined  sales of over 3 million records and $10 million plus dollars in merchandise sales. Force Media Management  specialize in artist management and consulting for music tech startups.   Leading the formulization and execution of strategic plans to build unknown entities into global brands, this includes the oversight and management of multi-million dollar artist merchandising and sponsorship deals with companies such as Warner Music, EMI, Sony Universal Music, Taco Bell, Mountain Dew, Harley Davidson, Affliction, Hot Topic, Nike, Hurley, Microsoft and Nintendo. Some of his clients include Beach Slang, The Starting Line, Underoath, The Almost, Aaron Gillespie, Person L.  Nichols is also a music industry strategist and investor for Bandsintown. Past work includes working as a booking agent, Artist Management for Red Light Management, Director of Marketing for London/Sire Records and Tour Marketing (Wind Up Records) among others.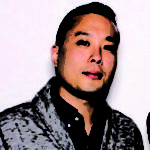 Tom Lee – VP, A&R Arcade Songs Music – Tom is a music creative with over 10 years of experience in records and music publishing. He currently serves as VP, A&R at Arcade Songs Music Publishing in New York where he oversees artist collaborations, talent acquisitions, and strategic partnerships for Grammy-nominated writer/producer Gregg Wattenberg and team. Previously, Tom served as an A&R executive for Columbia Records, Island Def Jam Music Group and Wind-up Records. During his tenure on the label side, Tom was responsible for the discovery, signing, and development of artists such as John Legend, The Gaslight Anthem, Neon Trees, and Coheed & Cambria to name a few.  Tom is also a co-founder and managing partner of the NYC based artist management company, Catchweight Entertainment, and co-manages Billboard Hot 100 writer/Atlantic Records artist, Johnny Yukon.
Steven Masur –Masur Griffits Law – Steven Masur has over 22 years of experience advising emerging and established businesses on new opportunities and business challenges. He focuses his practice on corporate finance, M&A, intellectual property, entertainment, emerging businesses and strategic guidance. Steve brings a unique mix of legal, business, and strategic experience to bear on client matters. He has counseled enterprise level clients including Shazam, Virgin Mobile, Liberty Media, Yamaha, Nielsen Buzzmetrics, Bob Vila and Conde Nast Publications in corporate, digital media, and new business matters. He has also helped emerging businesses in a wide variety of sectors, and is especially knowledgeable in media, entertainment, advertising, consumer products, food and technology, including mobile, games, digital music, social media, augmented and virtual reality, software and hardware. Steve has been recognized as a "Rising Star" and a "Super Lawyer" by Super Lawyers. He serves on a variety of corporate and nonprofit boards and industry associations, and lectures and writes about major issues in venture capital, emerging businesses, entertainment law, technology and corporate strategy.
Zoe Silverman – Recording & Performing Artist. – Known as one half of ASTR and about to debut her new project, the New York bred Silverman and ASTR released their debut single "Operate" through the legendary Tommy Boy Records in May 2013, followed by a second single "Razor".[3][8] The duo also played several sets at CMJ Music Marathon in the autumn. ASTR later released a cover of Drake's "Hold On, We're Going Home", which was a breakthrough hit on Hype Machine .In 2014 ASTR released their debut six-track EP, Varsity, on 21 January via Neon Gold Records.[13] Spin later named it their twentieth best album of 2014. ASTR performed at SXSW for the first time in March 2014,[14] and were praised as an "aural threat" by USA Today in May. ASTR also created a new song, "Hold On Me", exclusively for DJ Annie Mac's blog, and released a remix of Charli XCX's "Boom Clap" in the summer. ASTR were the first act to sign for the new independent record label 300 Entertainment. ASTR released their second EP, Homecoming, on November 6, 2015.[2] The track "Activate Me" was produced by Darkchild.[19] Silverman described Homecoming as "nostalgia pop" with lyrical themes around "industry sexism".[5] ASTR toured nationally in the month of the release.[20] A remix of Carly Rae Jepsen's "Run Away With Me" was released in the summer of 2015,[21] and a standalone single featuring Mick Jenkins titled "It's Over" was premiered by Billboard in September. ASTR music festival appearances include but are not limited to Governors Ball and Ultra Music Festival.
Jeremy Maciak currently serves as VP, A&R for RCA Records in New York. Before joining RCA in January of 2017 Jeremy was Head of A&R for Vagrant Records and later Vagrant / BMG for over eight years. During that time he signed and handled A&R responsibilities for artists such as The 1975, LP, Bad Suns, AlunaGeorge, James Vincent McMorrow, CRUISR, Benjamin Francis Leftwich and several other artists.